Cloud Backup - How to Set Up Zenko CloudServer for Cloud Backup
Cloud Backup
---
Zenko CloudServer (formerly S3 Server) provides a free, open source, scalable cloud storage location for secure on-site data protection. Retrospect 15.1 for Windows and Mac are certified for Zenko CloudServer. Follow these step-by-step instructions for configuring Retrospect to integrate with Zenko CloudServer.
---
Setup
Zenko provides a single unifying interface using the Amazon S3 API, supporting multi-cloud backend data storage both on-premises and in the Amazon S3 public cloud as well as other services, including: Available now for Amazon S3, Scality RING and Docker. You can deploy it on any hardware you prefer. At the end of the setup, you will receive a path, an access key, and a secret key.
Docker Instructions for Synology and QNAP NAS
You will need a Synology or QNAP NAS that can host Docker instances.
Install Docker.

Download scality/s3server.

Launch scality/s3server via Image in Docker.

In Docker > Container, highlight scality/s3server1 click on "Details". Local port is what is needed to connect.

Create a bucket (folder) using Cyberduck instructions.

Copy down the default access key and secret key.
---
Information for Retrospect
Retrospect needs three pieces of information to access Zenko CloudServer:
Path – url_to_instance:port_number/your_bucket_name

Access Key – Use the Access Key provided by your Zenko CloudServer instance.

Secret Key – Use the Secret Key provided by your Zenko CloudServer instance.
---
Adding Cloud Storage in Retrospect
クラウドストレージを宛先として追加する方法はシンプルです。Retrospect には「クラウド」と呼ばれる新しいセットタイプがあります。新規のバックアップセット/メディアセットを作成して、タイプに「クラウド」を選択してください。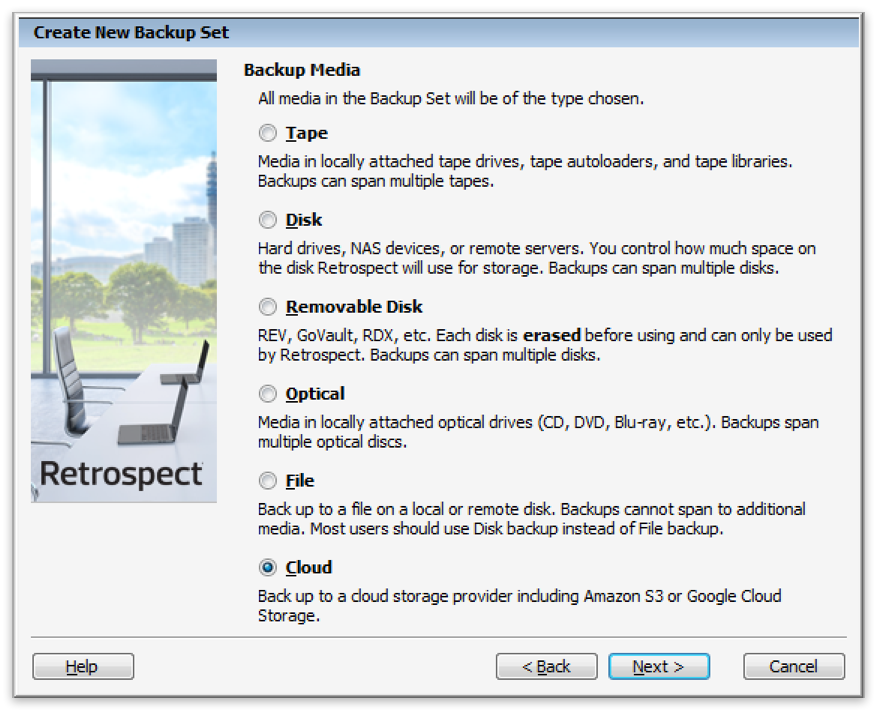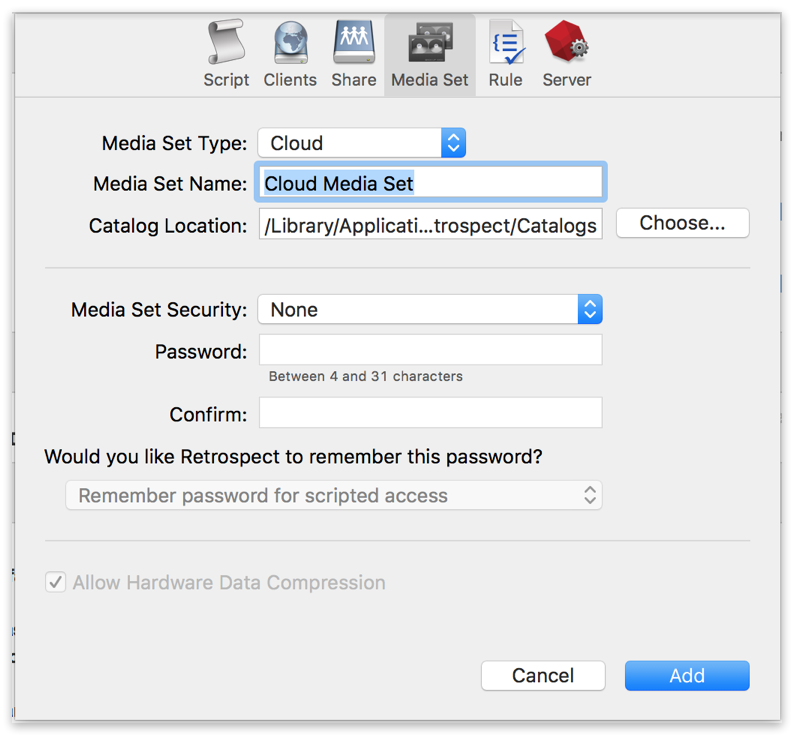 Next you'll need to enter your cloud storage credentials.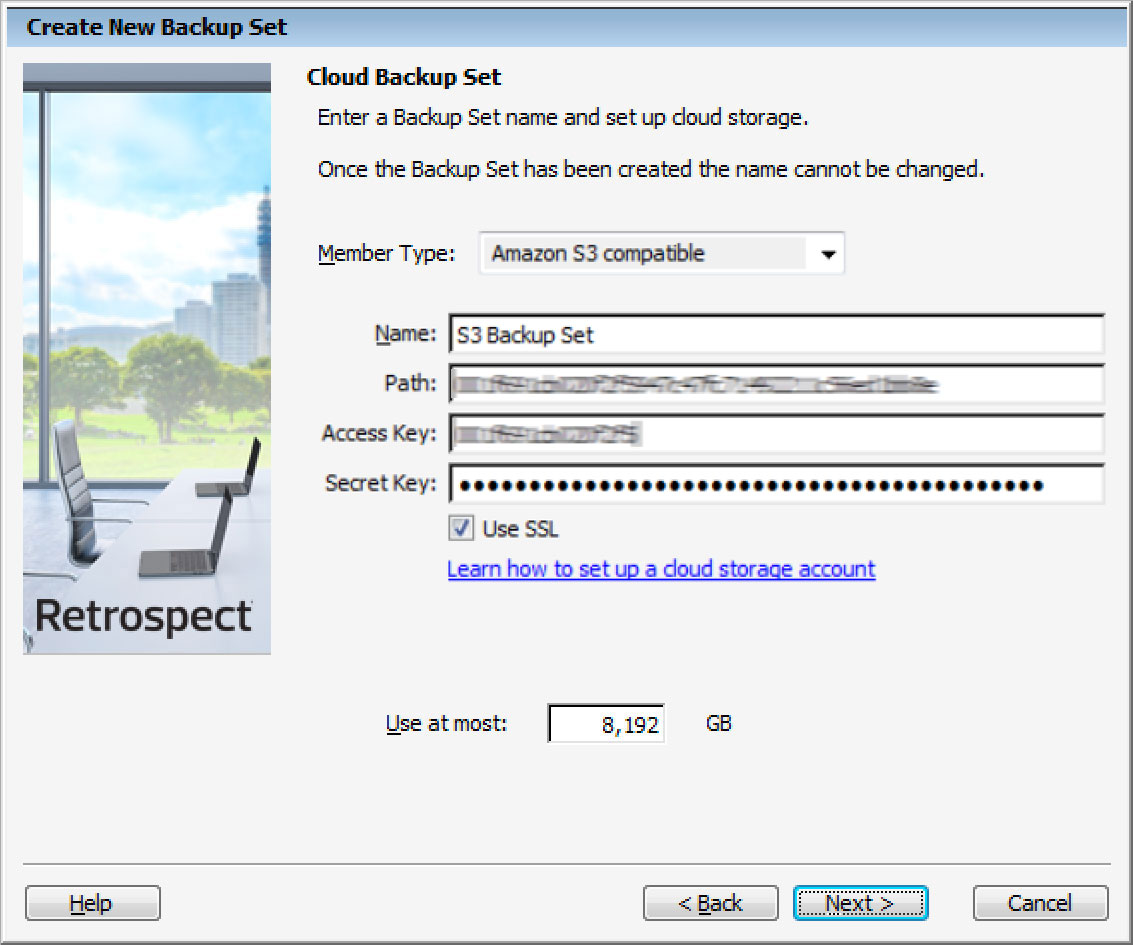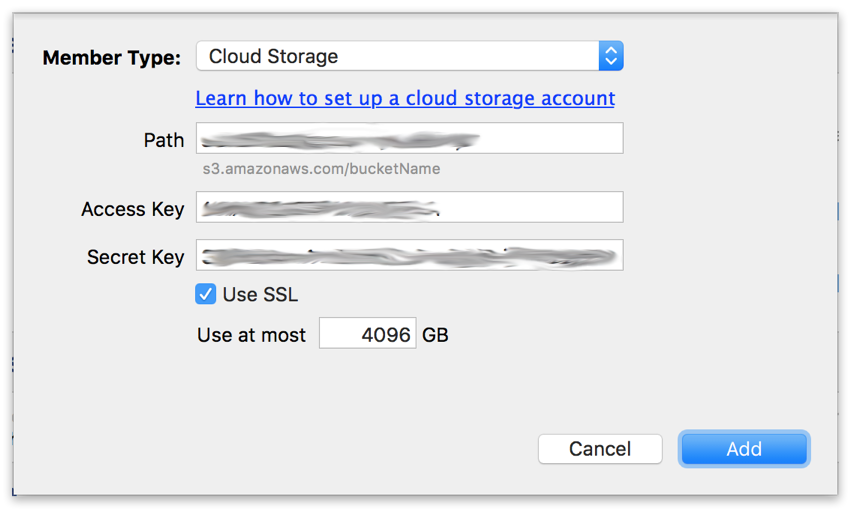 ---
Using Cloud Storage in Retrospect
クラウドストレージの使用方法はシンプルです。クラウドセットを作成した後、新規スクリプトを作成するかそのクラウドセットを既存のスクリプトに追加して、「実行」をクリックしてください。バックアップが開始し、そのセットの内容が自分のクラウドストレージの場所にアップロードされます。実行/アクティビティの進行状況を追跡することができます。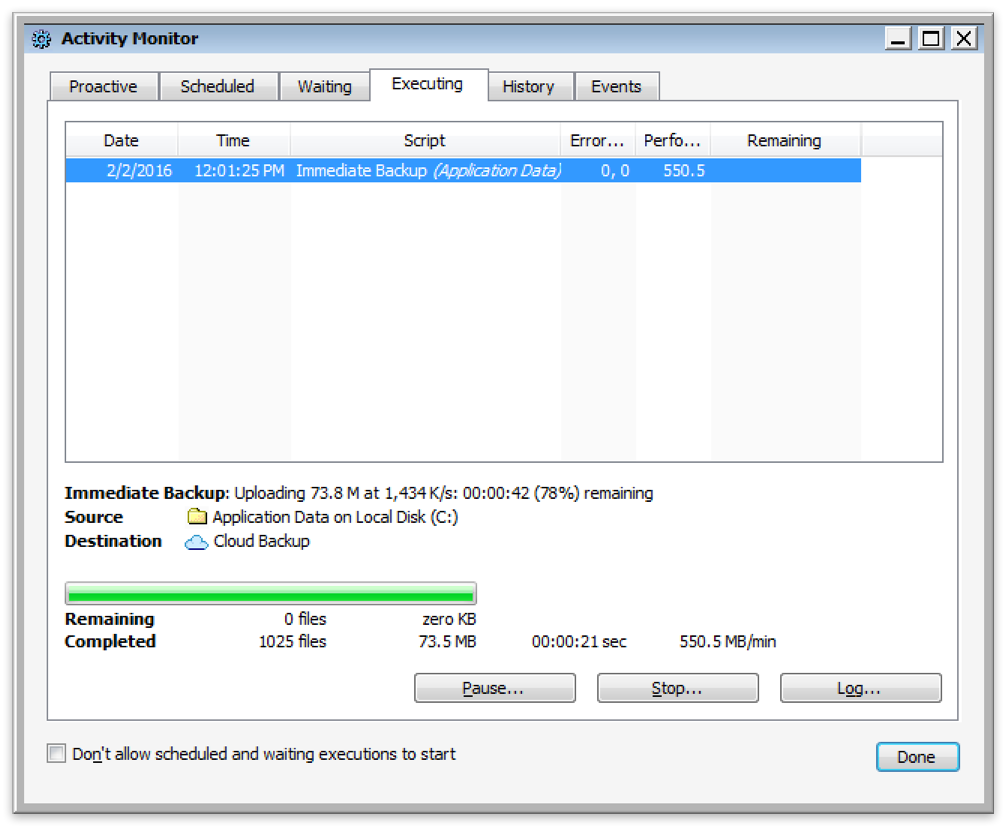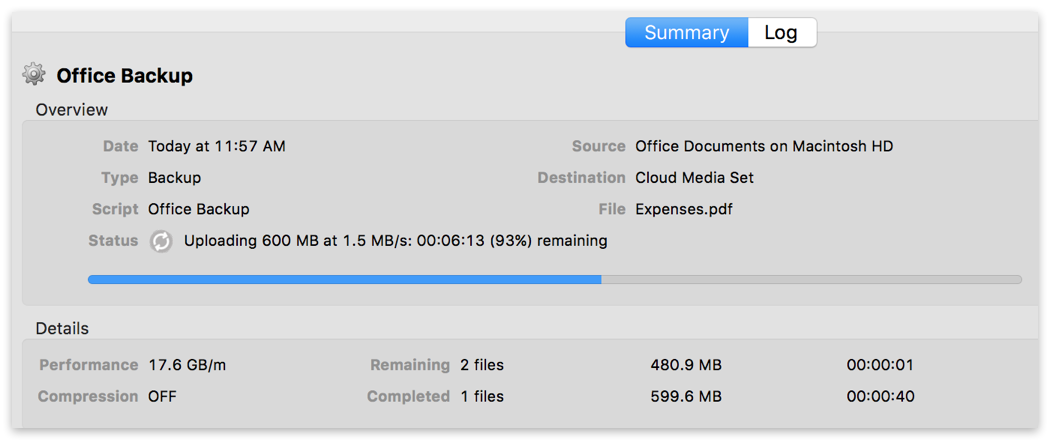 ---
Throttling Cloud Backups in Retrospect
環境設定で、クラウドバックアップおよびクラウド復元のための帯域幅調整が可能です。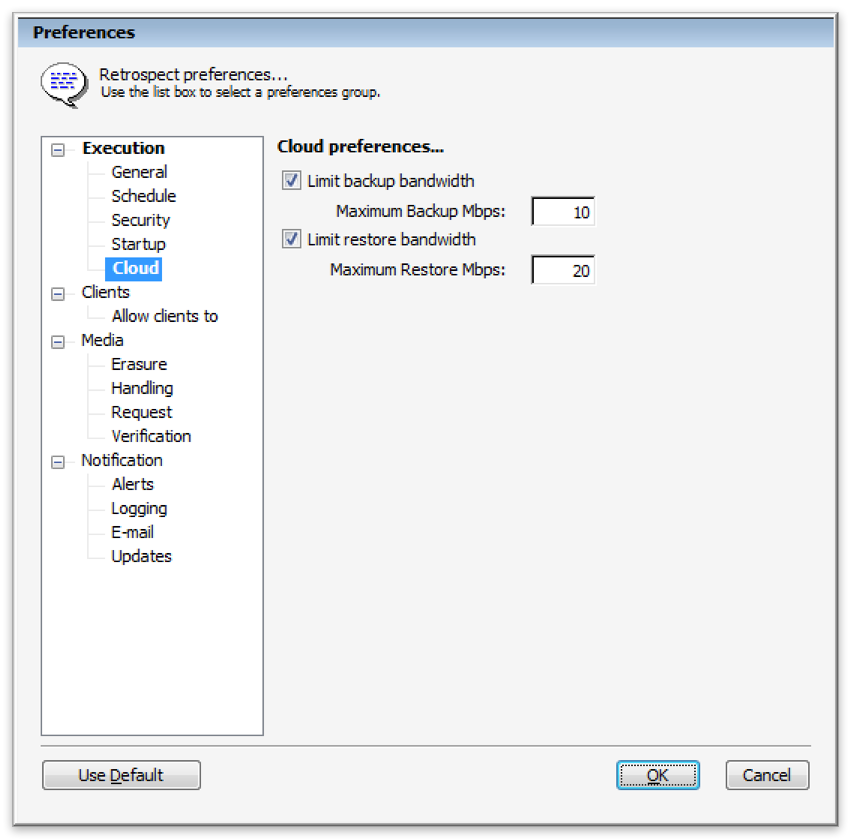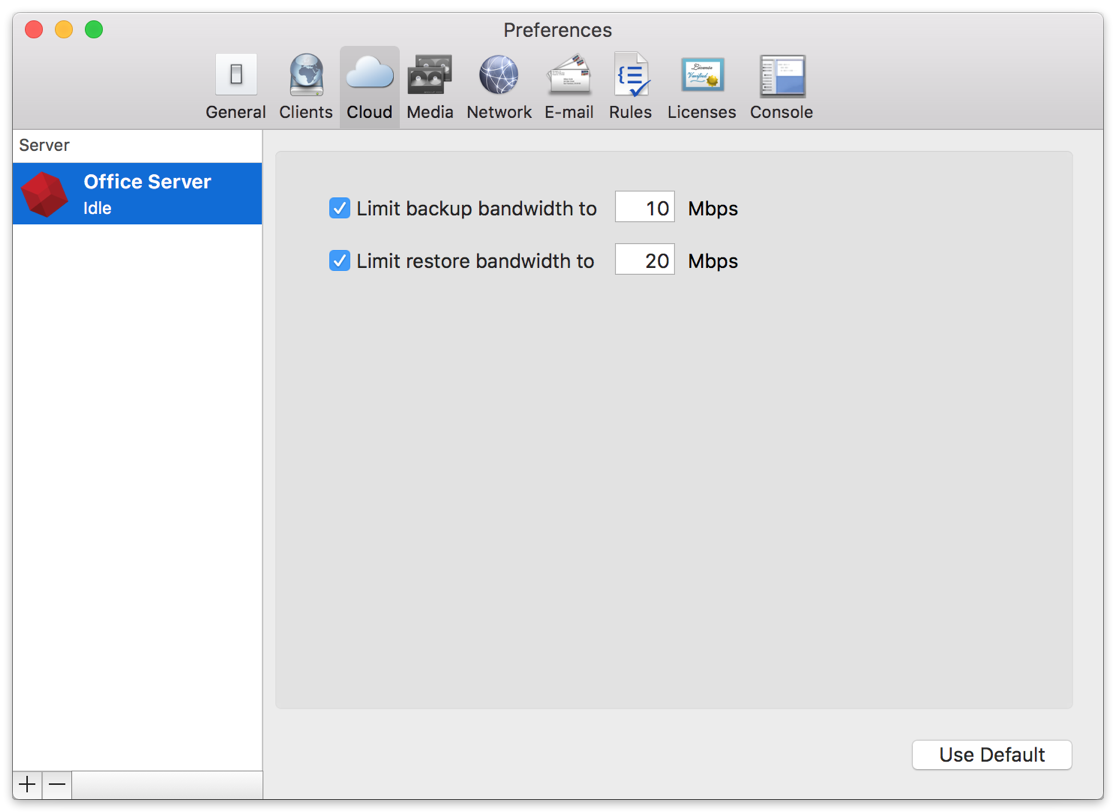 ---
General Tips
Below are a number of tips for using cloud storage in Retrospect:
---
Last Update: 2018年05月17日