Cloud Backup - How to Set Up Backblaze B2 for Cloud Backup
Cloud Backup
---
Backblaze B2 is a business-class cloud storage provider with extremely low costs, at $0.005/GB a month or $5/TB a month. Retrospect 12 and higher for Windows and Retrospect 14 and higher for Mac are certified for Backblaze B2. Follow these step-by-step instructions for setting up a Backblaze B2 account and adding it to Retrospect.
---
Step-by-step Guide
---
---
Video Tutorial - Retrospect Backup for Windows
Video Tutorial - Retrospect Backup for Mac
Account Setup Guide
Setting up a Backblaze B2 account is quick and easy.
Visit Backblaze B2. Type in your email address and password and click "Sign up for B2".

Backblaze B2 requires a valid phone number, so you'll need to verify yours with a text message. This also allows you to set up two-factor authentication for added security.

After verifying your phone number, you'll see your new Backblaze B2 account page.

To connect Retrospect with Backblaze B2, you'll need your "Account ID" and "Application Key". Click the "Show Account ID and Application Key" link and then the "Create Application Key" button.
---
Information for Retrospect
Retrospect needs two pieces of information to access Backblaze B2:
Account ID – Use the Account ID from above.

Application Key – Use the Application Key from above.
Note: Retrospect requires the master key. It does not yet support application-specific keys in B2.
---
Adding Cloud Storage in Retrospect
クラウドストレージを宛先として追加する方法はシンプルです。Retrospect には「クラウド」と呼ばれる新しいセットタイプがあります。新規のバックアップセット/メディアセットを作成して、タイプに「クラウド」を選択してください。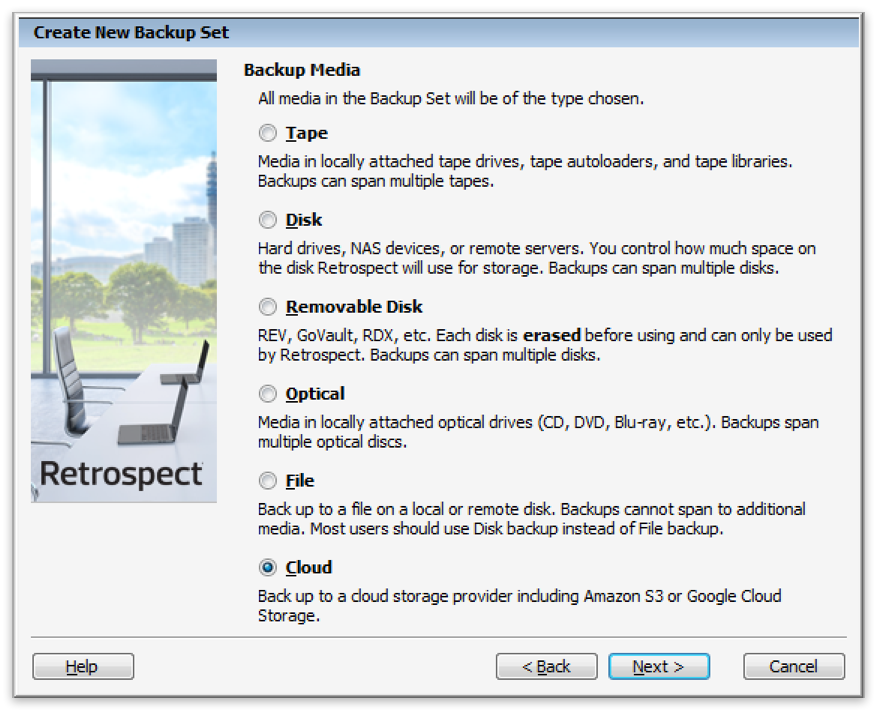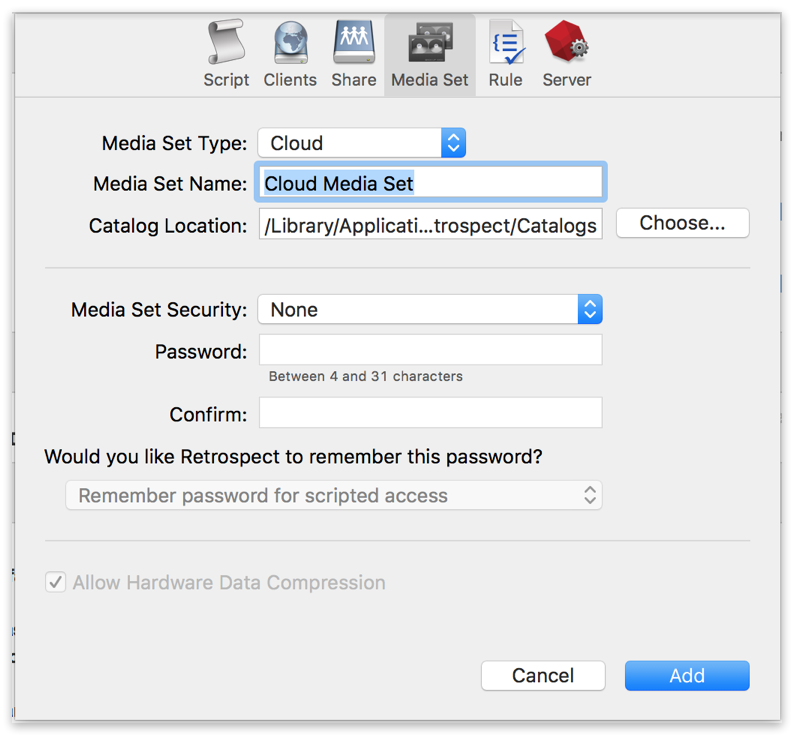 Next you'll need to enter your cloud storage credentials. Retrospect allows customers to set the maximum storage usage, up to 100TB. If you have an existing bucket, type it into "Bucket". Otherwise, leave that field blank, and Retrospect will walk through creating a new one.
---
Using Cloud Storage in Retrospect
クラウドストレージの使用方法はシンプルです。クラウドセットを作成した後、新規スクリプトを作成するかそのクラウドセットを既存のスクリプトに追加して、「実行」をクリックしてください。バックアップが開始し、そのセットの内容が自分のクラウドストレージの場所にアップロードされます。実行/アクティビティの進行状況を追跡することができます。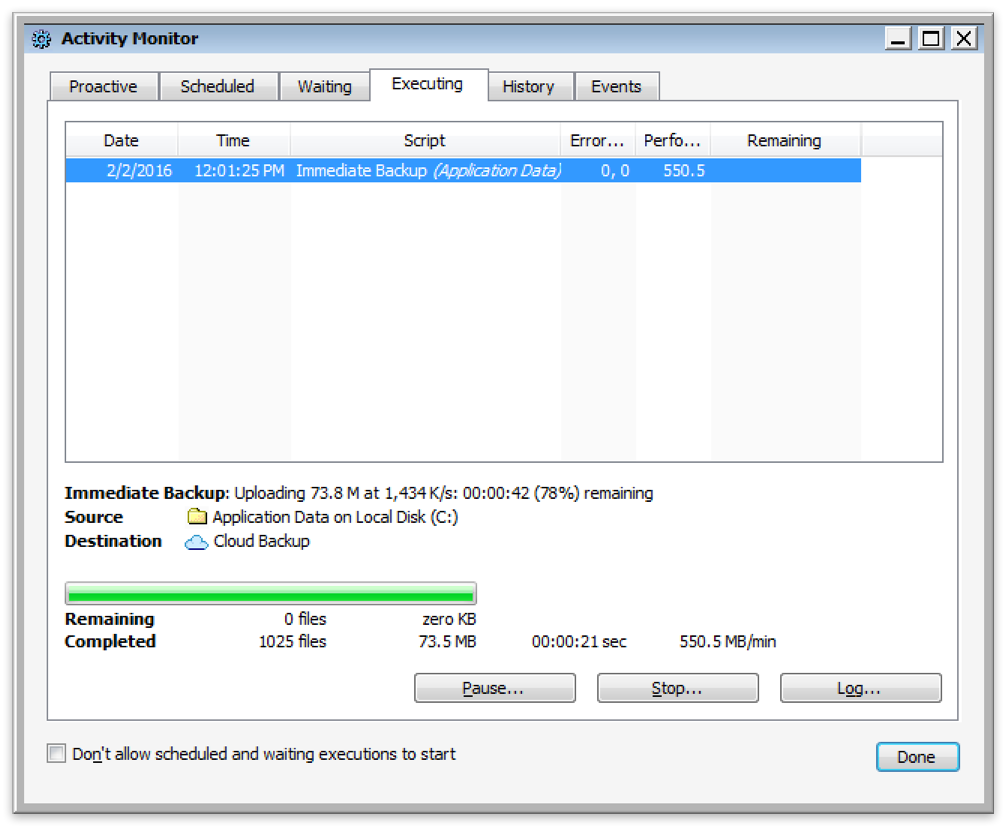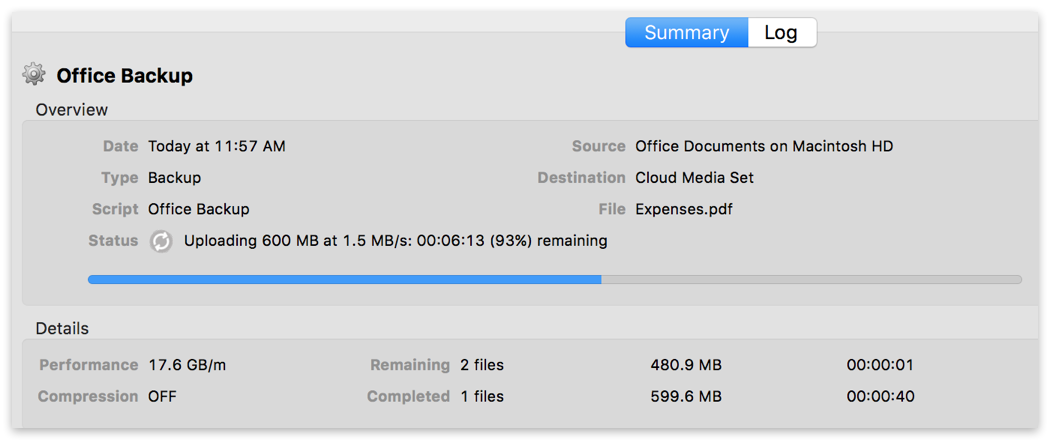 ---
Throttling Cloud Backups in Retrospect
環境設定で、クラウドバックアップおよびクラウド復元のための帯域幅調整が可能です。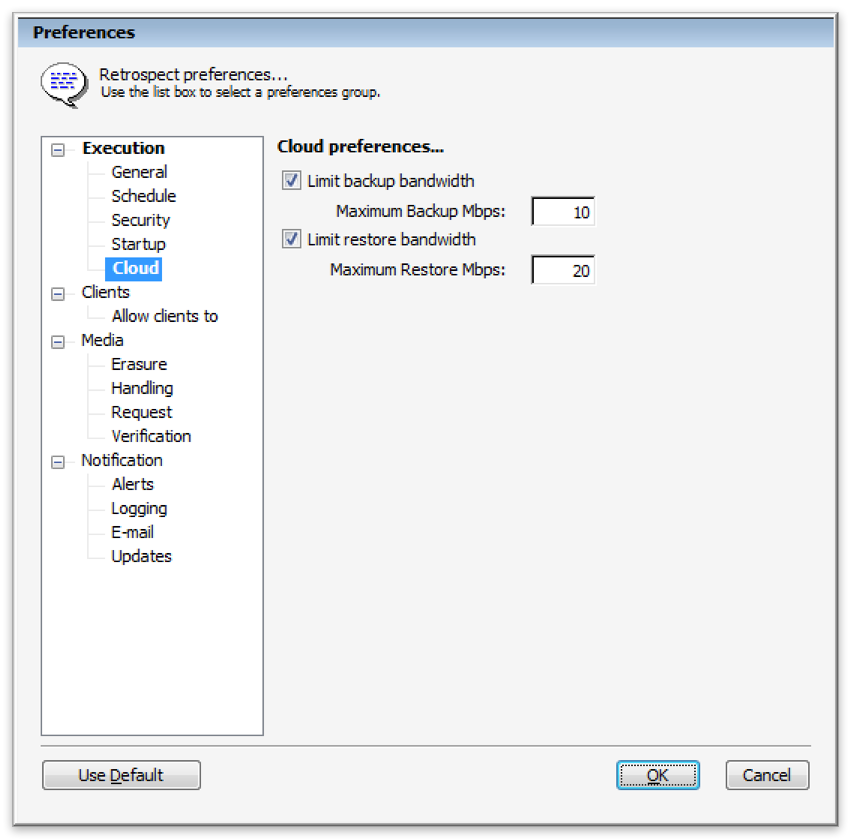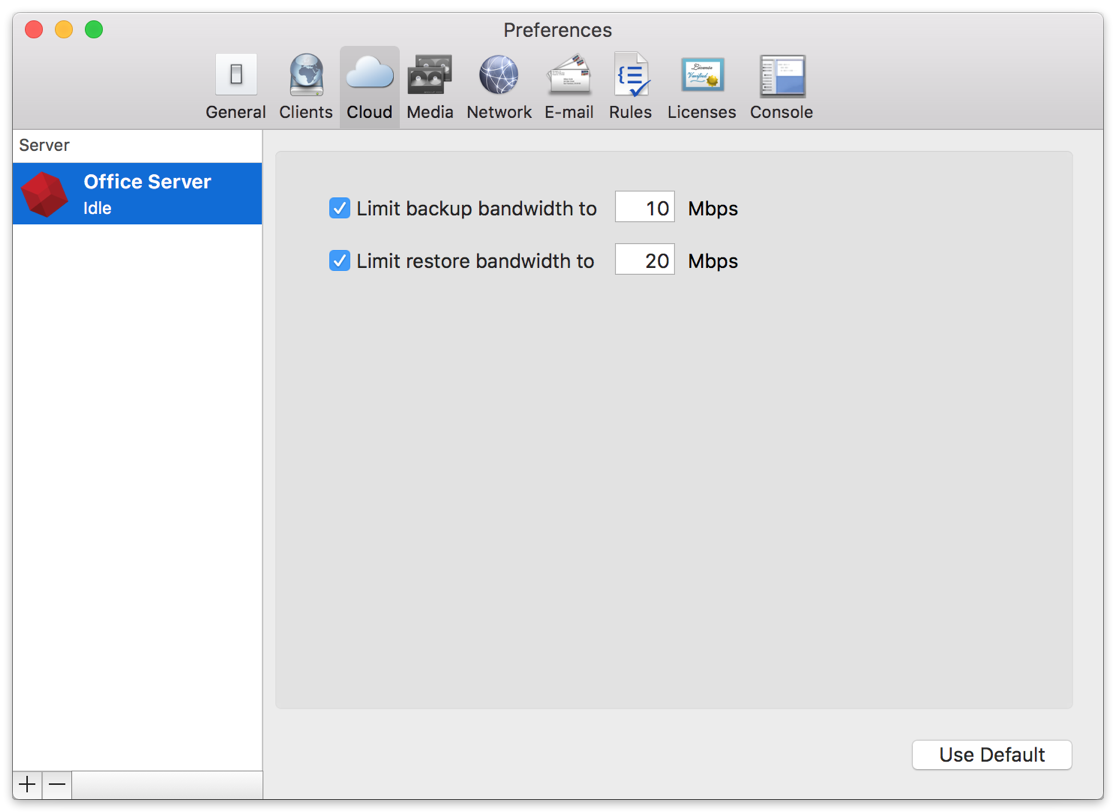 ---
Backblaze B2 Fireball
Retrospect Backup supports integration with B2 Fireball. However, when doing this backup, it will be important that you create a Cloud Backup Set and not a Disk Backup set for the Fireball device.
---
General Tips
Below are a number of tips for using cloud storage in Retrospect:
---
Troubleshooting
Disabling Multiple Versions in Lifecycle
In some cases, Retrospect Backup will receive an error during upload and need to retry. You need to set your bucket's lifecycle to "Keep only the last version". Otherwise, B2 might store retain the prior incomplete copies of your RDB file, and B2 will charge you for this space.
See this example of B2 storing multiple verisons:
You can find a bucket's lifecycle settings here:
---
Last Update: 2020年02月04日