Cloud Backup - How to Set Up Backblaze B2 for Cloud Backup
Cloud Backup
---
Backblaze B2 is a business-class cloud storage provider with extremely low costs, at $0.005/GB a month or $5/TB a month. Retrospect 12 and higher for Windows and Retrospect 14 and higher for Mac are certified for Backblaze B2. Follow these step-by-step instructions for setting up a Backblaze B2 account and adding it to Retrospect.
---
Step-by-step Guide
---
---
Video Tutorial - Retrospect Backup for Windows
Video Tutorial - Retrospect Backup for Mac
Account Setup Guide
Setting up a Backblaze B2 account is quick and easy.
Visit Backblaze B2. Type in your email address and password and click "Sign up for B2".

Backblaze B2 requires a valid phone number, so you'll need to verify yours with a text message. This also allows you to set up two-factor authentication for added security.

After verifying your phone number, you'll see your new Backblaze B2 account page.

To connect Retrospect with Backblaze B2, you'll need your "Account ID" and "Application Key". Click the "Show Account ID and Application Key" link and then the "Create Application Key" button.
---
Information for Retrospect
Retrospect needs two pieces of information to access Backblaze B2:
Account ID – Use the Account ID from above.

Application Key – Use the Application Key from above.
Note: Retrospect requires the master key. It does not yet support application-specific keys in B2.
---
Adding Cloud Storage in Retrospect
Einen Cloudspeicher als ein Backup-Ziel hinzuzufügen, ist ganz einfach. Retrospect hat einen neuen Set-Typus, der sich "Cloud" nennt. Richten Sie ein neues Backup-Set/Medien-Set ein und wählen Sie als Typus "Cloud".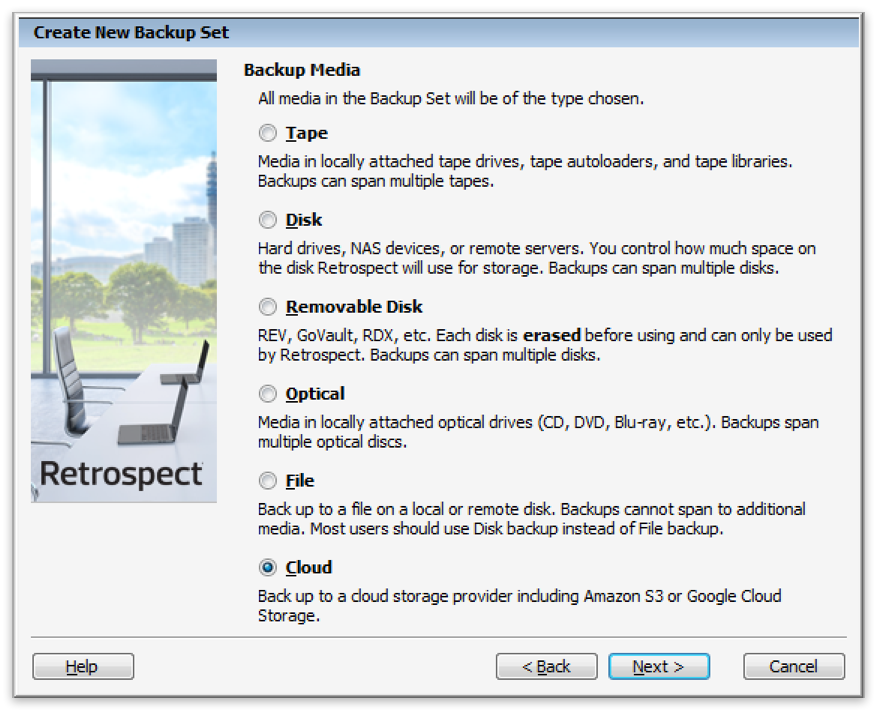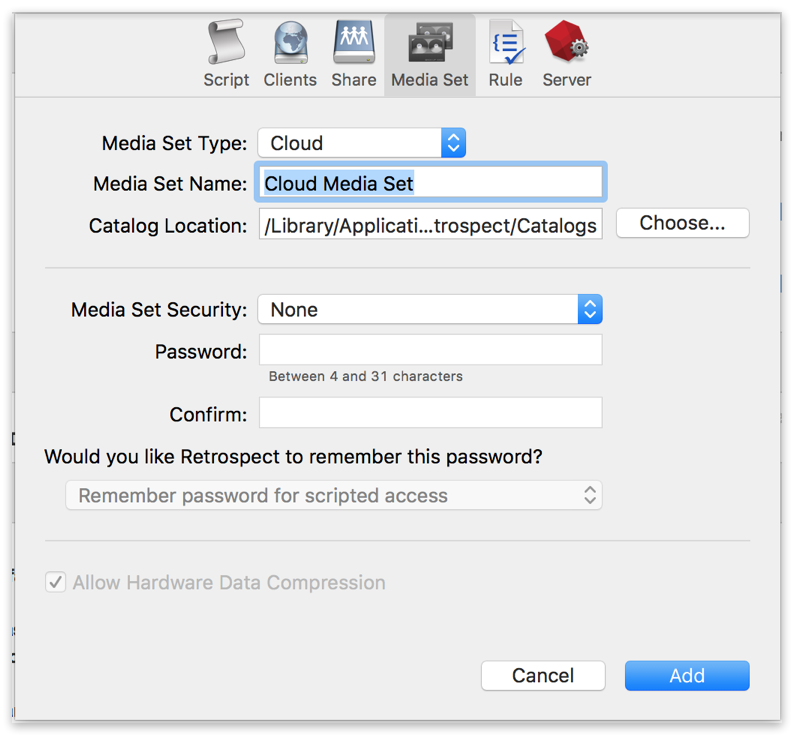 Next you'll need to enter your cloud storage credentials. Retrospect allows customers to set the maximum storage usage, up to 100TB. If you have an existing bucket, type it into "Bucket". Otherwise, leave that field blank, and Retrospect will walk through creating a new one.
---
Using Cloud Storage in Retrospect
Den Cloudspeicher können Sie ganz leicht nutzen. Nachdem Sie Ihr Cloud-Set erstellt haben, erstellen Sie ein neues Skript oder fügen es einem bereits vorhandenen hinzu und klicken auf "Ausführen". Das Backup beginnt und die Inhalte Ihres Sets werden auf den Cloudspeicherplatz hochgeladen. Sie können den Fortschritt unter Ausführung/Aktivität verfolgen.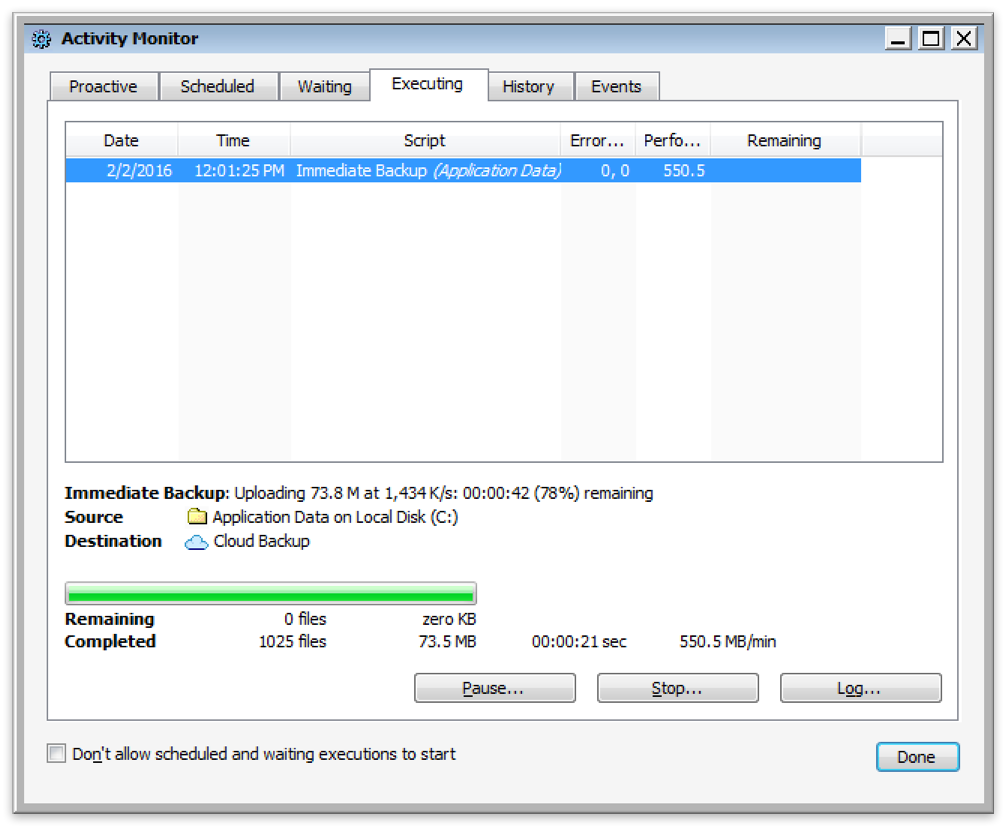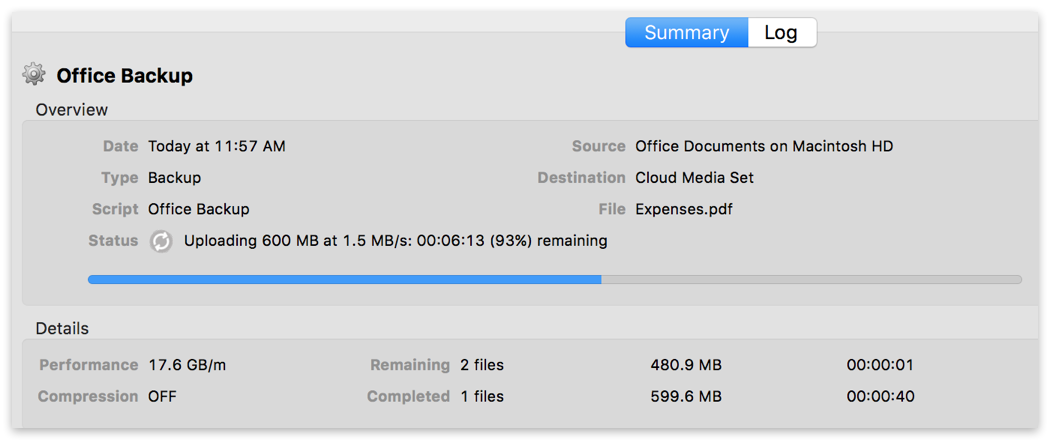 ---
Throttling Cloud Backups in Retrospect
Eine Drosselung für das Cloud-Backup und die Cloud-Wiederherstellung lässt sich unter Einstellungen einrichten.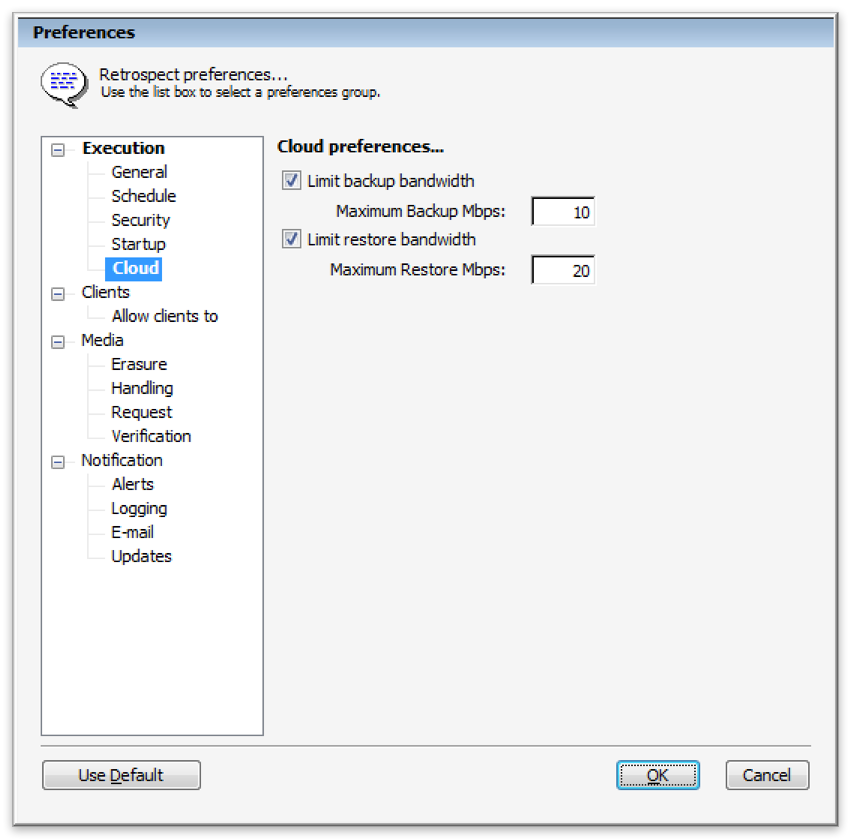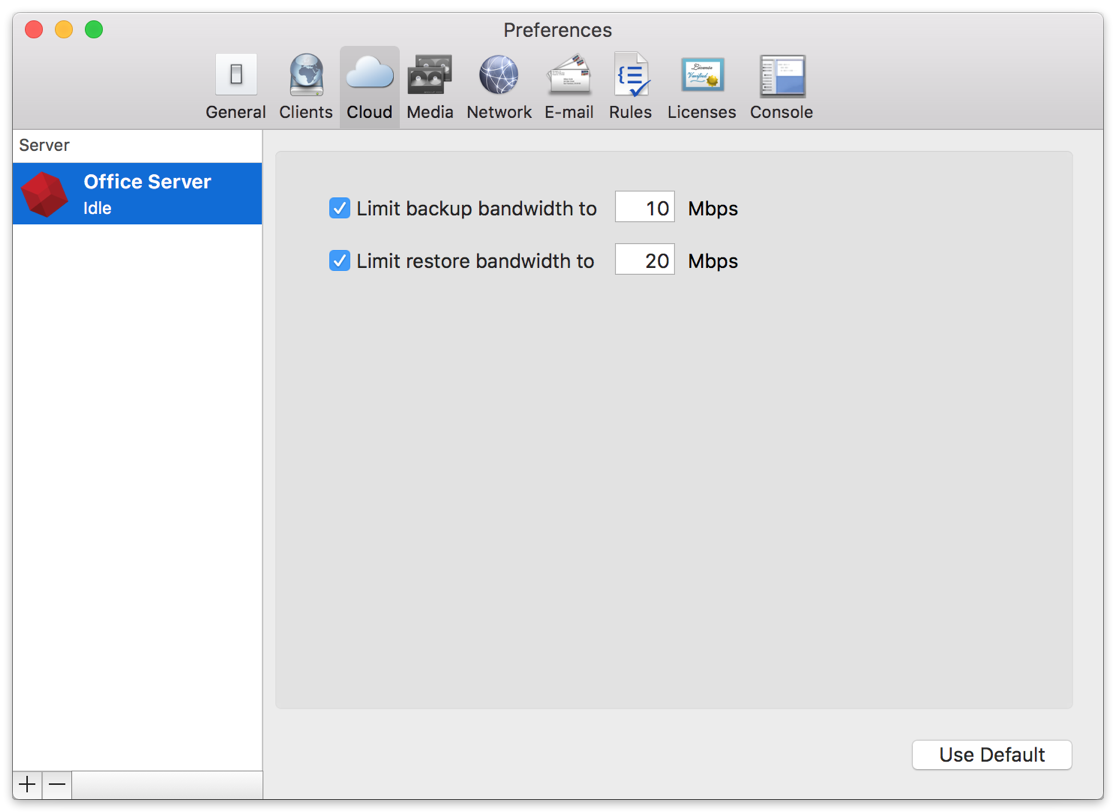 ---
Backblaze B2 Fireball
Retrospect Backup supports integration with B2 Fireball. However, when doing this backup, it will be important that you create a Cloud Backup Set and not a Disk Backup set for the Fireball device.
---
General Tips
Below are a number of tips for using cloud storage in Retrospect:
---
Troubleshooting
Disabling Multiple Versions in Lifecycle
In some cases, Retrospect Backup will receive an error during upload and need to retry. You need to set your bucket's lifecycle to "Keep only the last version". Otherwise, B2 might store retain the prior incomplete copies of your RDB file, and B2 will charge you for this space.
See this example of B2 storing multiple verisons:
You can find a bucket's lifecycle settings here:
---
Last Update: 04. Februar 2020