Adding cloud storage as a destination is simple. Retrospect has a new set type called "Cloud". Create a new backup set/media set and select "Cloud" as the type.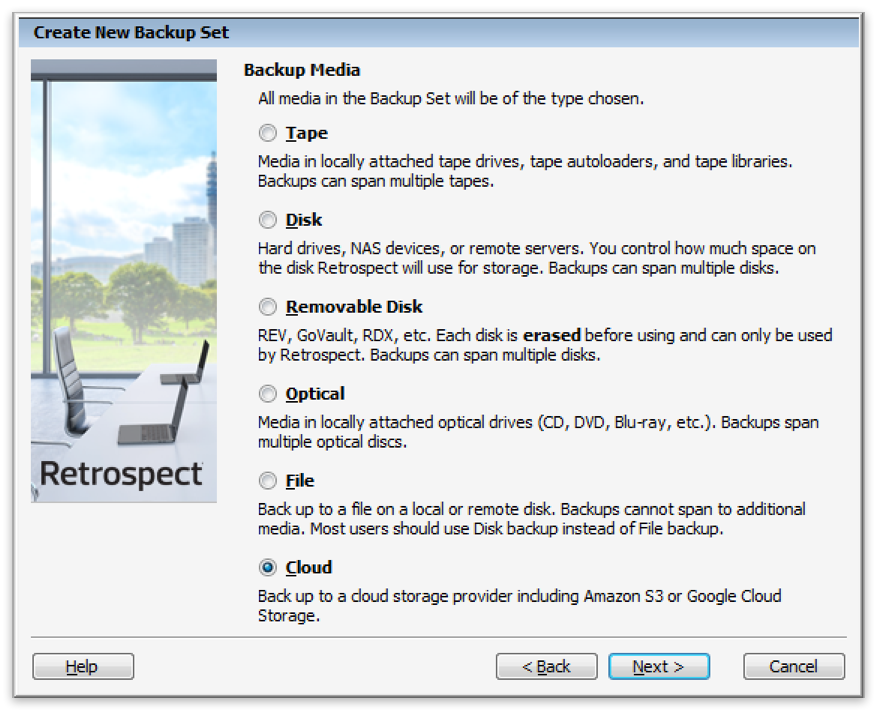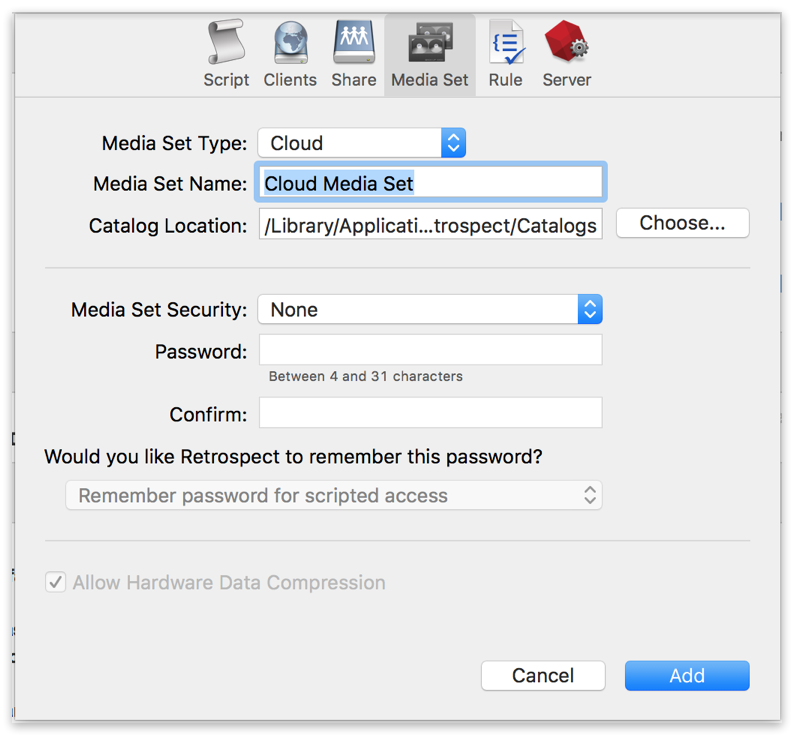 Next you'll need to enter your cloud storage credentials.
Different cloud storage providers offer different options. Retrospect allows customers to enable or disable SSL encryption (HTTP or HTTPS) and to set the maximum storage usage, up to 8TB per cloud member. When this member is full, Retrospect will request permission to create a new 8TB member, up to 100TB per cloud backup set.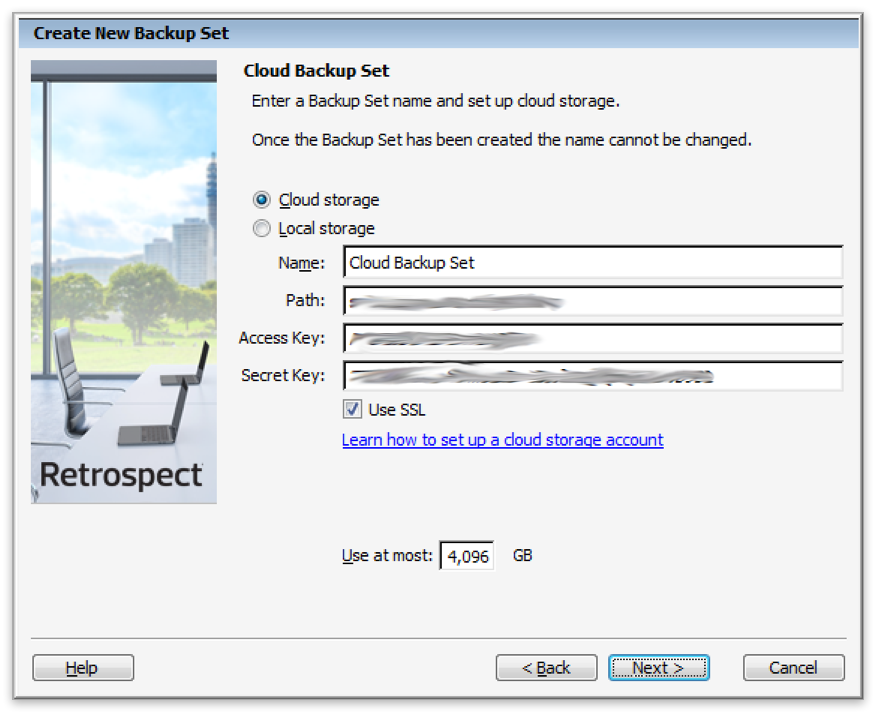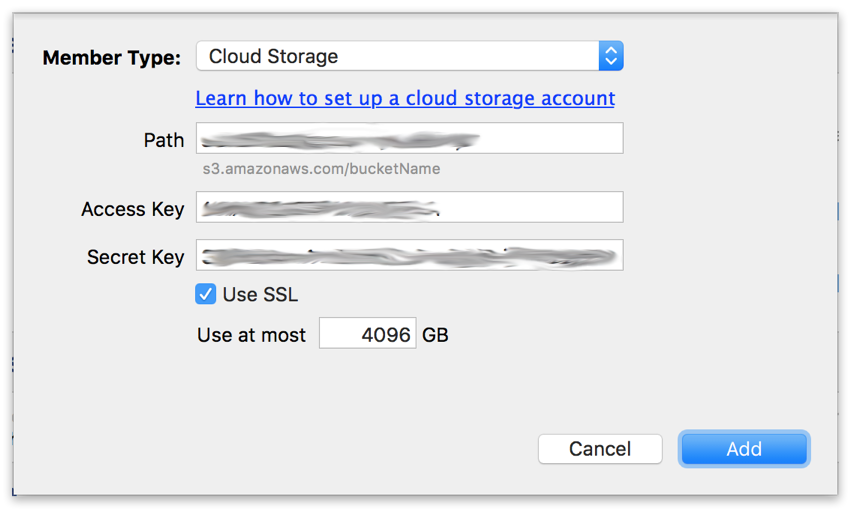 ---